EXCURSIONS

---
AMAZON ANTARES LODGE
Offers specialized excursions for anyone wishing to experience as well as serious birdwatchers where you will see many species of birds that are in this area. Professional fishermen will be taken to different lakes where you can catch fish such as a peacock bass or big piranhas, golden or tiger catfish, water monkey fish and arapaima gigas which is one of the biggest fish in the Amazon. We also offer fishing for large catfish using a stick rolled with 30 meters of fishing line, hook, weight and Bolantin which is the use of live bait such as fish. You will have a highly trained woodsman guiding and watching your back. The best time for fishing is May-November. We still manage to put you on top of them during high water as well, December-May. For the outdoor enthusiasts that want something out of the normal we offer trekking circuits that highlight the differences of Amazonia, flora, fauna and geography camping deep into the jungle that you can expend more than 2 nights. This allows you to go deep inside the jungle, you can also camp inside the National reserve where we offer 5-10 days camping excursions discovering and learning.
DOLPHINS AND SUNSET (SUNRISE)

---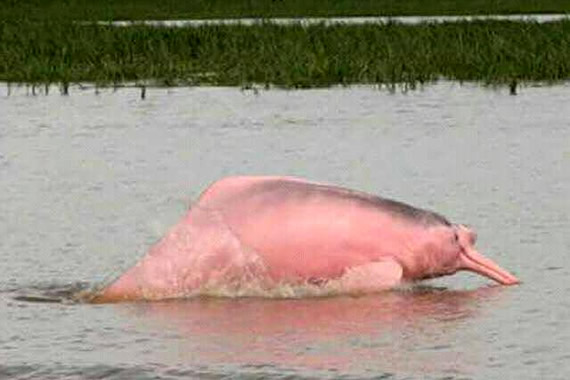 Come have a once in a lifetime experience you will have no where else but Iquitos!
See the rare pink & grey river dolphins only found in the rivers of the Amazon near Iquitos, Peru! An hour before sunset and/or sunrise, boat along a mouth of the Marañón River and gaze in awe as you watch these extraordinary creatures play right before your eyes! If weather permits, you may even see one of the most amazing sunsets you have ever seen over the skyline of the Amazon rainforest!
FULL DAY INSIDE THE PACAYA-SAMIRIA NATIONAL RESERVE TO SEE WILDLIFE

---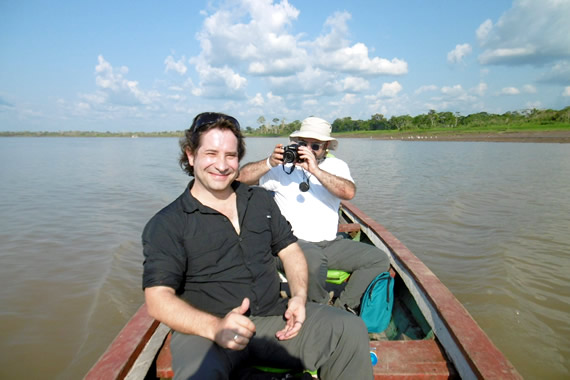 Discover nature that can't be experienced at other lodges besides Amazon Antares Lodge!
Experience the incredible biodiversity of the Amazon Rainforest at the famous PacayaSamiria National Reserve. While most lodges are located at the very top border of the reserve, Amazon Antares Lodge is located closer to the heart giving you the opportunity to explore deeper into the largest and richest of Peru's protected areas. It is one of the best places to see wildlife as it is home to dolphins, river otters, sloths, macaws, monkeys, insects, reptiles, anacondas, frogs, giant turtles, caymans, hundreds of species of birds, and more - more than you can imagine! And if you are really lucky, even the puma and jaguar can be spotted here! The reserve's beauty and biological wealth makes it a once in the lifetime destination for nature lovers, bird watchers, and scientific investigators as it stands out among Peru's natural protected areas and is considered one of the largest in South America! Come experience nature like you have never seen before
CAMPING IN THE AMAZON

---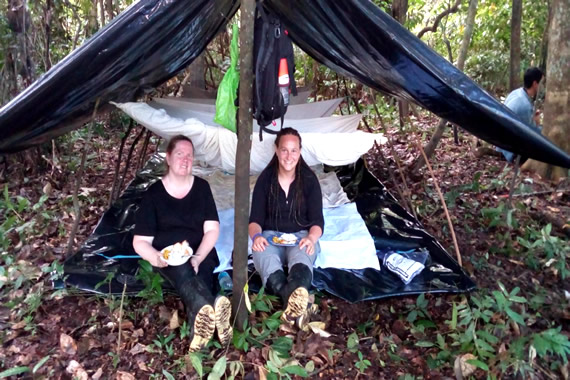 A truly imitate experience in the Amazon!
Explore deep into the interior of the Pacaya-Samiria National Reserve to see howler monkeys, sloth etc, where you will build a campsite in a spot that will not disturb the wildlife. Learn to survive in one of the most biodiverse environments with nothing but your hands, simple materials and plants, a machete, and the help of your experienced guides. it will be a rewarding and real adventure in the Peruvian Amazon that you may not have the opportunity to do again in your life. You won't regret it.
NIGHT BOAT RIDE, STARGAZING AND CAIMAN SPOTTING

---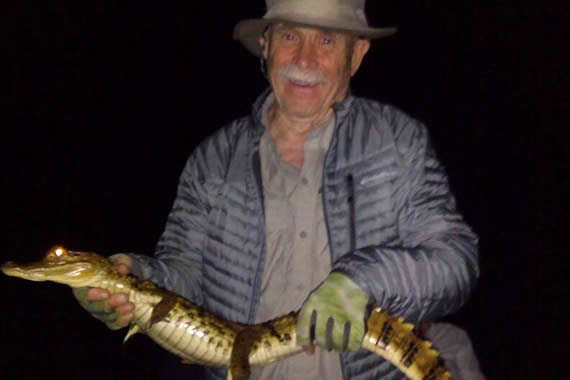 A magical world awaits you after dark!
Explore the amazon jungle by boat at night. Cruise down the inland rivers as you listen to the magical sounds of the jungle coming alive and intensifying, while staring upwards at millions and millions of stars! Your guides will lead you on a caiman hunt searching for young and black caimans as their eyes light up out of the water. Once spotted, your guide will slowly approach and attempt to catch it wit his bare hands. You will have the thrilling opportunity to view it closely until your guide returns it to the water, unharmed! This night safari will be an adventure unlike one you have ever experienced before and on a clear night, it will be very breathtaking! A night you will never forget!
SWIM IN THE AMAZON

---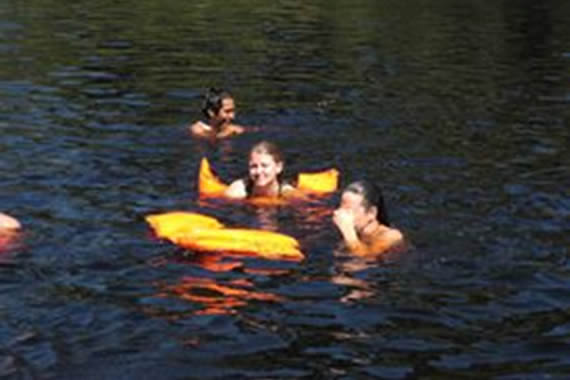 Come have a bucket list experience that you never thought was possible! You finally are making your dream of traveling to the Amazon come true! I bet you have never thought you could actually swim in the Amazon, thinking to yourself, is it safe? Travel down to the main Amazon River to a spot where the pink river dolphins play and keeping the predators away. Take a leap of faith into the water to enjoy a refreshing dip in the Amazon for as little or as long as you want. Your guide will even jump in the water first if you want. You may even get to swim near some pink and grey river dolphins. It will be an experience you will never stop talking about!
PIRANHA FISHING

---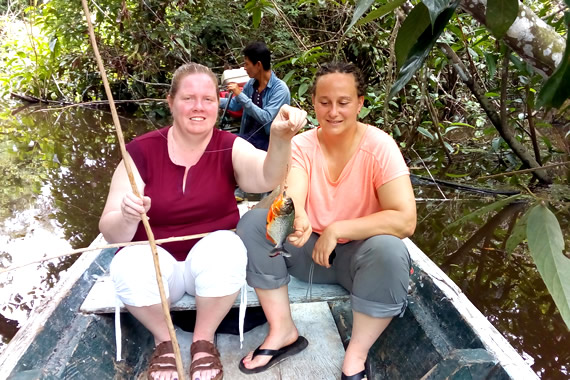 One of the most popular excursions that people come to the Amazon to do! Head up the creek of Pampa-Caño by boat to one of the many great piranha fishing spots on the creek. Armed with a wooden stick, 'yes I said a wooden stick and not a fishing pole', string, and a hook with meat; swirl your stick around in the water to make noise then lower your meat in the water while you wait for the piranhas to attack! When they strike, simply pull and lift up. Don't worry, even if you are a beginner who has never fished before, you can do it and we will take the fish off the hook for you! You can choose to catch-and release or have our chef prepare it as a tasty appetizer for your dinner! It will be an experience you never forget and you can go home and tell your friends you caught a piranha and even ate it if you choose! (Please note: The best time for fishing is from June-November but we still manage to put you on them during high water season from December-May).
NATIVE VILLAGE VISIT

---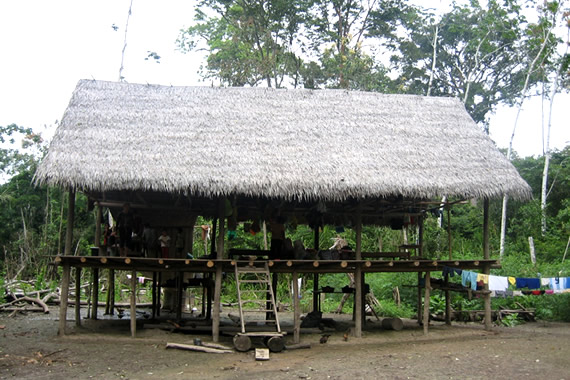 Come enjoy a truly genuine experience with a visit to the local Pampa-Caño community! If you're looking for a truly authentic experience with the Peruvian natives, this is it. Built on the edge of a small village where owners Alan and Pepe grew up, Ayaymama gives you the chance to visit their cocama-cocamilla village of Pampa-Caño. Visit the Amazon community and have a genuine interaction with the indigenous people. Explore their bungalow homes built on stilts to avoid flooding during the wet season. Learn how they survive using the natural resources of the rainforest and the use plants to cure disease. Observe everyday life activities, visit the crops, meet Alan and Pepe's mother and step father, or even play some volleyball or soccer with the kids. It will be a truly authentic experience that will touch your heart, one you will never forget
BIRD WATCHING

---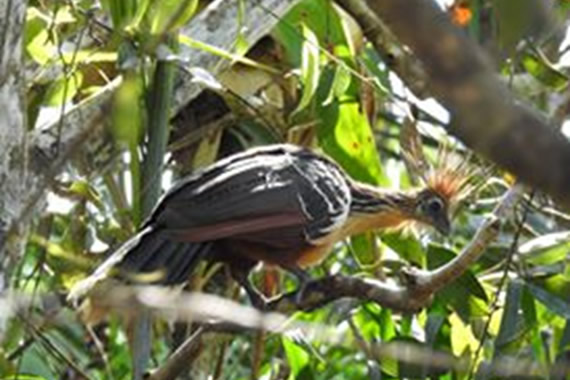 Discover one of the world's most incredible diversity of birds! A bird lover's paradise, the Amazon is known for its' incredible biodiversity, including over 1,500 species of birds! With the help of our professional guides, you'll discover species of birds, their habitats and behavioral patterns that may include sandpipers, hawks, antwrens, parakeets, parrots, cotingas, kingfishers, hoatzins and many more!
CANOPY WALKING

---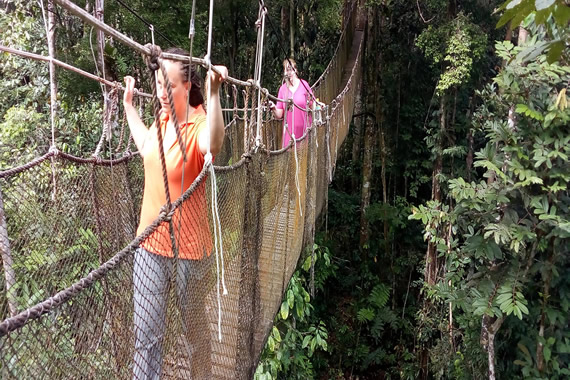 Experience unparalleled views of the rainforest! High above the ground up in the trees, explore all of the canopy walkways and viewing platforms to see the Amazon rainforest from a unique perspective, the treetop canopies! Encounter views, wildlife, and vegetation the cannot be seen from the jungle
GIANT LILY PADS

---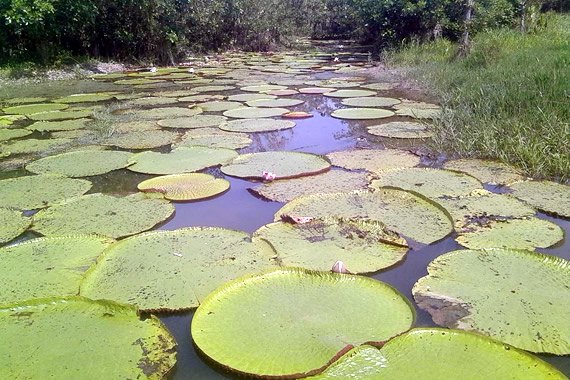 Be fascinated by this amazing sight to see! Head up the creek of Pampa-Caño by boat to a beautiful lagoon full of vegetation, aquatic plants and giant lily pads. These lily pads can grow up to 6-8ft in diameter with huge flowers the size of cabbage. It is a unique sight to see and if you are lucky, you will encounter different species of birds including the interesting hoatzin.
NIGHT WALK

---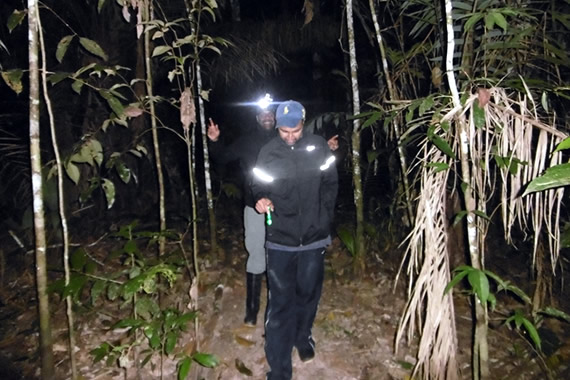 A whole new world awaits you after dark! Explore the Amazon jungle at night when many creatures and insects come out to feed. See exotic beetles, lizards, snakes, ants, moths, diverse species of frog, tarantulas, and many more. Turn on your flashlight, stay quiet and listen to the sounds of the jungle as it really comes alive to see what you can spot. This moment will be one where you can truly appreciate the vastness of the Amazon jungle and all of its magical secrets and sounds. An adventure unlike anything you have experienced before and a night you will never forget!
BLOWDART GUN WORKSHOP

---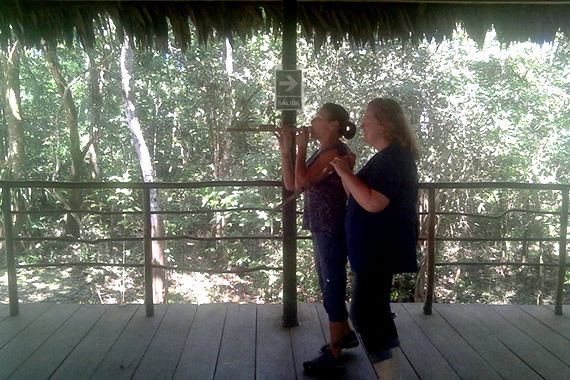 Come have a historic experience feeling as if you were a native hunter! Mentored by your local guide, you will learn how to craft your own blowdart gun that the natives of indigenous Amazon tribes had to rely on for hunting hundreds of years ago. Back in the day, skilled hunters used to use these to hunt animals from a distance of 60-90 feet. NOTE: Unlike native Amazon tribes, we will not be using these to hunt animals rather to practice throughout your stay and even take it home as a memory.
JUNGLE WALK TO LEARN ABOUT THE MEDICINAL PLANTS OF THE AMAZON

---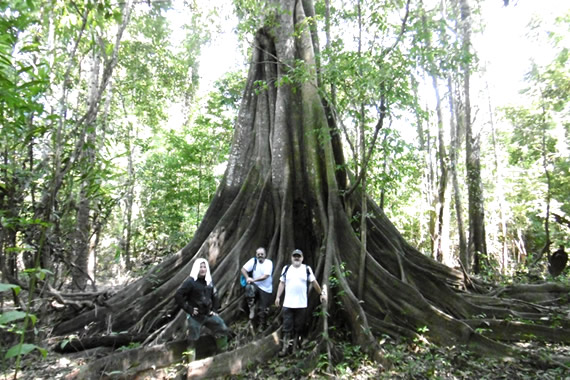 Learn about nature like never before!
Explore the jungle to experience the different flora and fauna and learn about the different plants used to treat different diseases and sicknesses. Your guide will point out and teach you about the plants, vegetation, and secrets of the Amazon used to heal including broken bones, headaches, bug bites, stomachaches, cancer and more. After asking for permission from the forest, your guide will extract medicine from a plant and use it to heal you. This will bring you closer to Mother Nature than ever before!
DUGOUT CANOE RIDE

---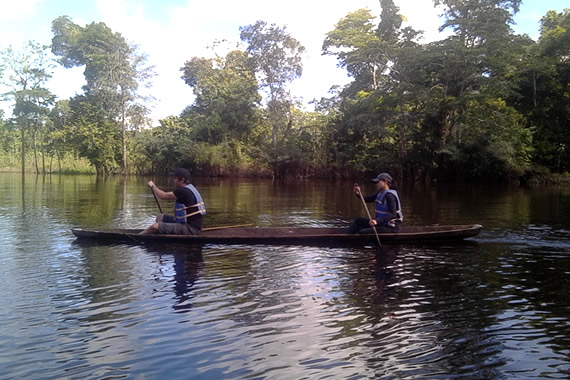 For centuries, River people have moved along the Amazonian rivers on dugout canoes. Even today, this mode of transportation is the best way to explore the creeks: navigating slow, listening to the sounds of the jungle, and observing nature, attempting to imitate the exact way ribereño people see the forest. If you are a bird watcher from the canoes, you can observe and take pictures of many species of birds that feed and make nests close to the river shores. Many species of primates such as brown capuchins, squirrel monkeys, and saddle backed tamarins are easy to spot. You may even be able to observe rare and elusive creatures such as the river otters from the dugout canoes.
HIKING ON THE AMAZON IN A TERRA FIRME THAT NEVER GET FLOODED

---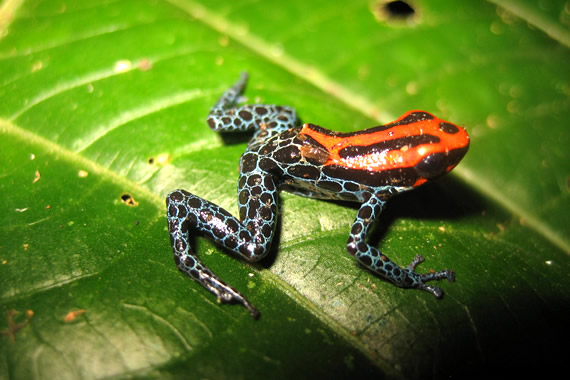 This is the time for you to learn about flooded forest and terra firme that never get flooded, during this hike you will see monkeys, poison dart frogs, pygmy marmosets and you also have the chance to walk for more than 5 hours or even a full day and camping.
SHAMAN CEREMONY

---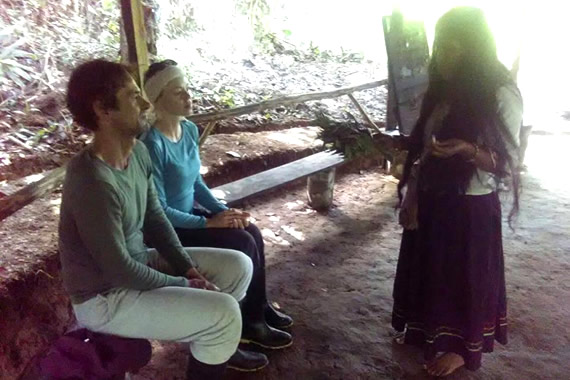 Experience a sacred medicinal ceremony!
Shamans are known throughout pharmaceutical history to use plants native to the Amazon to heal a wide range of mental, emotional, spiritual and physical ailments for locals and tourists alike, playing a vital role in their communities for thousands of years. Learn about the rich cultural history and expansive uses of these medicinal plants of the Amazon. A local Shaman will then guide you through a cleanse and purification to help you heal as the shaman sings directly to you during the ceremony. This is a unique experience that people across the globe come to experience and trek through the forest to learn about!
PlANTING A TREE IN THE AMAZON

---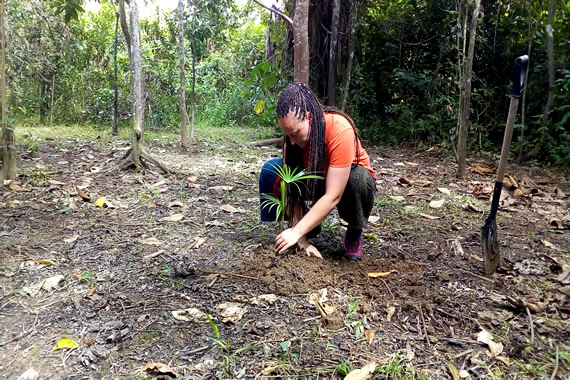 Help protect and preserve the Amazon Rainforest! Part of our mission that is near and dear to our hearts is to protect and preserve the Amazon jungle, the world's most biodiverse regions on the planet and the home to our families. We want to help protect and preserve the Amazon and you can help us by leaving your mark, planting a tree in hopes of protecting against deforestation and helping to conserve our land!
EXPEDITION BY BOAT TO SEE WILDLIFE

---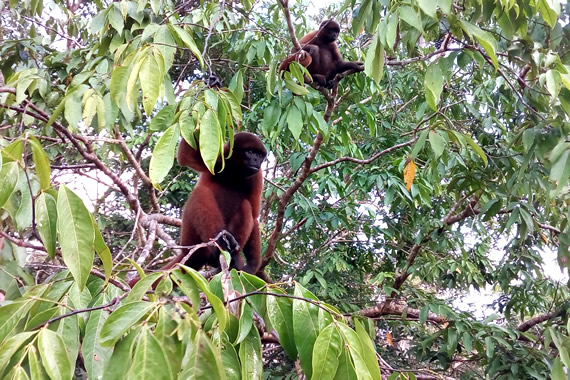 Discover nature on a scenic boat ride!
Embark on an adventurous boat to explore the creek of Pampa-Caño and up through the tributaries of the Amazon jungle. Take in the lush views and relax listening to the sounds of the jungle as your guide helps you spot abundant wildlife and nature such as sloths, monkeys, macaws, hawks, tanagers and more while cruising around the rivers.
PERUVIAN COOKING LESSON

---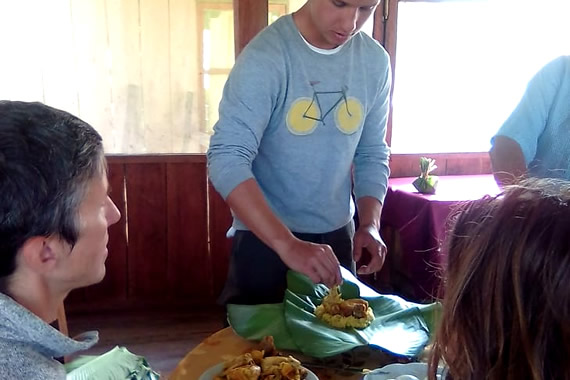 Taste the fresh ingredients of the Amazon!
Do you want to learn how to cook an authentic dish with our chef? Peru is known for its gastronomy! Our chef will share a traditional recipe and show you how to prepare a classic Peruvian dish from the Amazon, made with fresh and exotic ingredients! Our chef will walk you step by step as you get to create a delicious dish which will be cooked for your meal! It will be a meal you will remember!
FISH FOR PEACOCK BASS AND GIANT CATFISH

---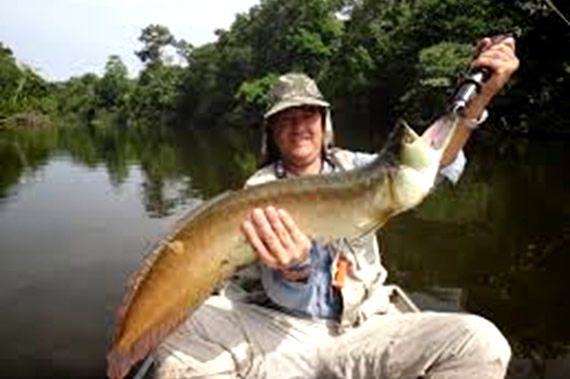 Come have an Amazon fishing expedition that you will never forget!
The Amazon is a fisherman's paradise with over 2,000 species of fish! Embark on an adventurous boat up the river to various to different lakes where professional fisherman have the chance at catching some priced game fish including peacock bass, big piranha, the legendary giant golden and tiger catfish, and more. The best time for fishing is from June-November but we still manage to put you on them during high water season from December-May. Come have the catch of a lifetime!
(PLEASE NOTE: We do provide basic tackle for piranha fishing. However, for those with a more serious interest in fishing for peacock bass and catfish, you will need to bring your own tackle. Suggested: Bring a bass fishing rod of about 6 feet with medium to fast taper ideally two pieces for easier travel, a spinning reel, 10-15lb monofilament, multiple 20lb. steel leaders, an assortment of bass plugs, poppers and/or rattle traps, and 20 bass fishing hooks for 10 pound bass).
OTHER EXCURSIONS MAY INCLUDE

---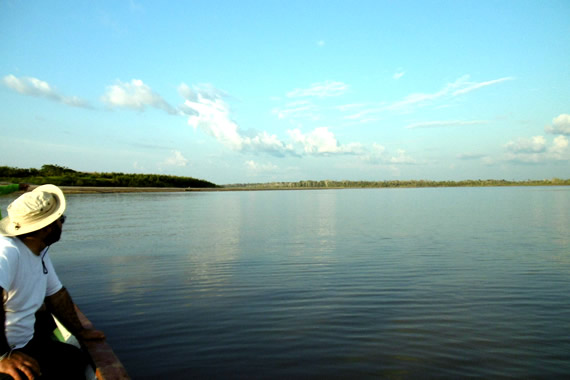 Bonfire and storytelling, weaving with a local villager, camping more than one night deep in the jungle and hiking more than 5 hours starting at Eliseo creek and ending at Nahuapa creek, learn how to prepare a rat and bird traps and how to use a cast net to fish.
We also offer options for those wanting to experience drinking Ayahuasca ( extra cost for the Ayahuasca) wich is considered the hallucinogenic drink.
Pick and choose what activities you are most interested in and passionated about, after all its your adventure.