ABOUT US!
Are 2 brothers, Alan and Pepe who were born and live in Pampa-Caño village. They are cocama-cocamilla indigenous descendants who have deep roots in the village. They offer a broad knowledge and appreciation of both the local culture as well as the biological attributes of the upper Amazon basin.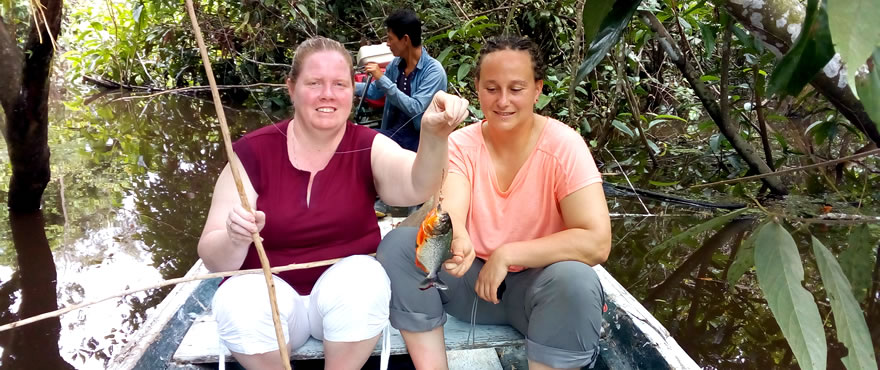 AMAZON ANTARES
Offers specialized excursions for anyone wishing to experience as well as serious birdwatchers where you will see many species of birds that are in this area.
Professional fishermen will be taken to different lakes where you can catch fish such as a peacock bass or big piranhas, golden or tiger catfish, water monkey fish and arapaima gigas which is one of the biggest fish in the Amazon.
See All Excursions +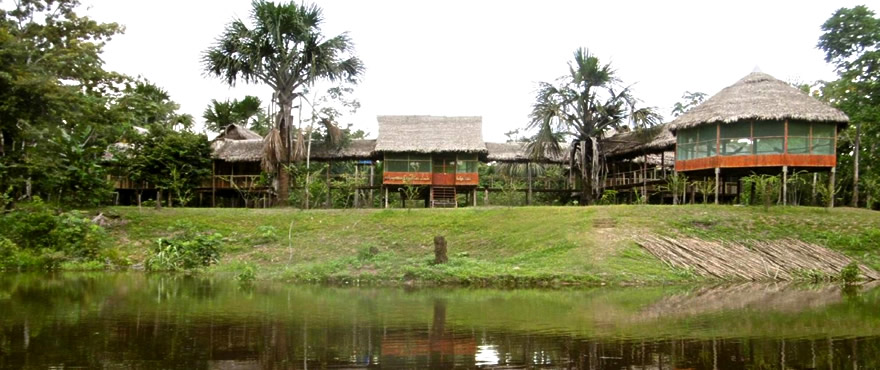 AMAZON ANTARES LODGE
Is located near the village of Pampa-Caño approximately 116 kms (72.08 miles) west of Iquitos. Access is by road, Iquitos to Nauta, 1.5 hours and then by boat, Nauta to Amazon Antares Lodge, 1-2 hours. The lodge is located inside the creek of Pampa-Caño that takes the name of the village. It is a very unique environment as it has direct access to sections of the jungle with extensive fauna and flora which cannot be found in facilities closer to the city.
More Details +

Ir Arriba

ADDRESS
Cal. Central #4 Loreto - Maynas - Punchana - Iquitos - Perú

Call Now

TELEPHONES
+51 910 863988 / 930 519420

+51 910 863988

E-MAIL
Write us for more information:
iquitos@amazonperujungle.com
antareslodge@gmail.com

Start Mail

Panel
© Copyright 2023, Amazon Antares Lodge - All rights reserved.
Terms and Conditions
|